THEME
GEOSPATIAL TECHNOLOGY FOR MAPPING THE FUTURE: INTEGRATING LAND AND MARINE DEVELOPMENT
Marine Environment
Mining and Energy
CADASTRAL MAPPING
AGRICULTURE AND FORESTRY
GeoICON 2019
GEOMATICS INTERNATIONAL CONFERENCE - Sepuluh Nopember Institute of Technology
In effort to support Indonesian Government development program based on sustainable development goals, and environmental friendly, which faces several challenges such as social, political, economic, and land-marine disintegration management. In order to integrate land and marine natural resources exploration and management, such spatial technologies as an alternative are needed for purposes of mapping, inventory management, and monitoring of natural resources exploration.
Int. & Local

Scopus Indexed Journal & IOP Conference Series: Earth and Environmental Science

Oral and Poster

With experts and private sectors
Keynote Speakers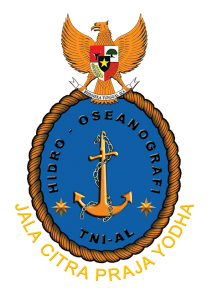 Chief of Indonesian Naval Hidro-Oceanography Center
INVITED SPEAKERS
Dr. Ian Church
Assistant Professor, Department of Geodesy and Geomatics Engineering, University of New Brunswick, Canada
Dr. Ian Church specializes in ocean mapping using acoustics. His current primary research interests are in integrating hydrodynamic numerical modelling with ocean mapping, marine habitat mapping, acoustic water column interpretation, and evaluating autonomous mapping platforms. The principal goals of his research are to better understand the marine environment using acoustics and to minimize uncertainty in ocean mapping products.
Prof Kai Wei Chiang
Professor, Geomatics Engineering Department, National Cheng Kung University, Taiwan
Inertial navigation and surveying System, Multi-Frequency global navigation satellite system, Multi-sensor integrated positioning and navigation system, Multi-sensor integrated disaster early warning and detection system, Mobile mapping technologies, Seamless positioning and navigation technologies, Artificial intelligence with applications in positioning, signal processing , and image processing, Wavelet theories with applications in positioning, signal processing , and image processing,
Prof Wan Mohd Naim
Head of Strategic Planning Unit, Universiti Teknologi Mara, Malaysia
Professor Dr. Wan Mohd Nor Wan Daud is the founder-director of Center for Advanced Studies on Islam, Science and Civilisation (CASIS), Universiti Teknologi Malaysia. After obtaining his doctorate from the University of Chicago under the late Fazlur Rahman in 1988, he was invited by Syed Muhammad Naquib al-Attas to assist him at the newly established International Institute of Islamic Thought and Civilization (ISTAC) in all the formal and non-formal academic development including library, publication and student affairs.